When it comes to having a leadership position in a business, it pays to be able to read people. If a team member is forthright with his or her emotions and intentions, the read is like that of a picture book. Conversely, if someone is guarded and not very communicative, sizing him or her up could feel like trying to connect with someone who speaks an alien tongue. As a manager or business owner, it is imperative that you have the skills to be able to pick up on small facial cues and intonation – and body language is another aspect altogether.
Unfortunately, companies don't come with a dictionary or a survival guide on how to interact with employees or other team members. The best tool that a manager can use to read, understand and influence people is his or her emotional intelligence. Paying attention to the nuances of someone's character and speech can unearth clues about how to best motivate and encourage individuals, and you can only achieve that by having empathy for others.
Hidden gems
When confronted with the notion of emotional intelligence, many may not be aware of what the concept is at all. Someone's "EQ" is not something that is honed in a classroom, but is certainly an important aspect on which they'll be tested in life. According to LifeHacker, EQ is made up of self-awareness, social skills and empathy, all of which are vital to excelling in a leadership position and managing others. Luckily, many individuals already have a strong basis for these skills, though going back and refining them for implementation in the office is always strongly encouraged.
Empathy can get you very far in the workplace, as it makes people feel that you are both approachable but fair, should criticism need to be administered. Managers who have the "I've walked a mile in your shoes" mentality are sure to have more productive employees who will feel comfortable and cared for, reported DailyLife.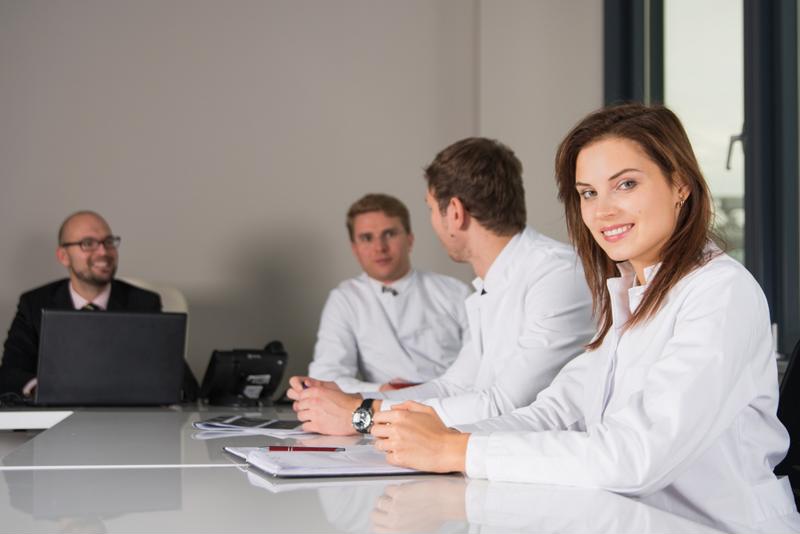 Empathy as a tool
Meetings, whether they're one-on-one or company-wide, are always an opportunity to set the tone for an interaction. Should a manager be stressed out, that attitude is sure to rub off on the rest of the group. The reverse is true, too – if employees harbor ill feelings or are uncomfortable, a successful manager should be able to pick up on this and address the problem. The Harvard Business Review asserted that leaders should manage their feelings in all settings, creating an environment that suits the needs of the company.
Should a manager or leader successfully articulate feelings and speak to employees from a place of understanding, bosses will have more luck encouraging and motivating others to do their finest work. Not feeling your best about your skills? Invest in a training seminar for you and your managers and get everyone feeling good about their emotional intelligence.